Events

Leopard Beach Resort and Spa offers a diverse range of venues, spread out across our expansive property. From ceremonies on the sandy beach to the beautiful gardens, our ocean-front resort caters for events of all sizes, whether intimate family celebrations, corporate team buildings, corporate retreats, incentive groups or grand galas.
These unique venues are complemented by our dedicated team and we are proud to note that no two receptions ever follow a standard formula. There is always something unique; be it special flower arrangements, our camel rides, requests for particular music or a song, to couples creating their own wedding vows, reception themes and menu options. We will be happy to step in and make this function "your own", with memories that will last you a lifetime.
Leopard Beach Resort & Spa aims to create unique events that shine with
imagination, creativity and stylish flair, events to cherish.

World travel awards
We take pride in meeting and exceeding our guests expectations; as a testament to this and the confidence our guests have in us;
Leopard Beach Resort and Spa is home to internationally recognized awards.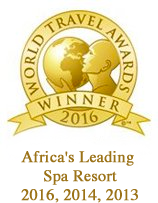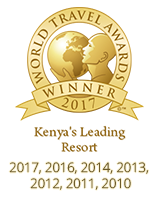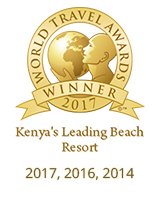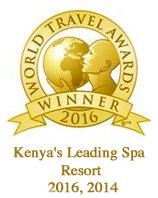 Location
The resort is situated on Diani Beach on
Mombasa's south coast, easily accessible from
Mombasa Town: 34 km
Mombasa Train station
(Miritini Terminus ) 45 Km
Mombasa International Airport : 43 km
Local Airstrip at Ukunda: 5 km